Why should Everyone Buy a Pocket Microscope?
These microscopes are hand-held or pocket-sized microscopes that are small enough to be fitted in a bag. So that the owner can carry it anywhere, and it is not very heavy, it is a very light weighted microscope. Their size varies from other microscopes. A person can get a pocket microscope in accordance with the need of their work and size. These pocket-sized microscopes can also be called portable microscopes. Most of these microscope bodies are fragile and can break instantly when dropped.
Benefits of pocket microscopes
Students and professionals can both use these microscopes.
Also, their price is not so much high as compared to the other microscopes. Other benefits are listed below in detail.
Easy to carry and a person can see things instantly
A pocket microscope can help anyone at any place (whether indoor or outdoor) to look at any object and provide images of tiny organisms. A benefit of these portable microscopes is that they do not need any charging requirements while it works on the light provided by nature while some pocket microscope requires a battery. The primary purpose of developing a pocket microscope was that a person can carry it anywhere and can see anything instantly. It is as small as a writing tool like a pen that can give a person magnification of 25x to 100×. Also, these microscopes can come in a variety of shapes and sizes. Using this microscope, a person does not have to go to any lab, school, or home. They can see anything without the need to go to any laboratory.
No need for any magnifying glass
All microscopes serve the purpose of making things look more prominent; the same is the case with a pocket microscope. Although they are very small, their magnification power is at a great distance from small. It provides magnification of about 100×. By using this, a person does not have to carry their magnification glass around them all the time; they just have to take a small tiny microscope to examine the surrounding specimens. Although, they possess pretty cheap magnification. And also, they cannot magnify objects more than 100×.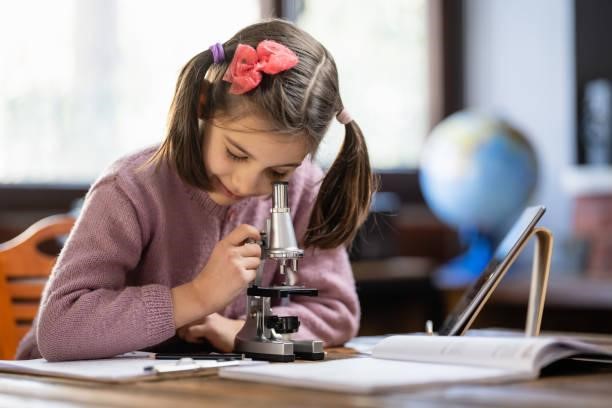 Spend time learning and observing new things
Many people who are not so much busy with any work, or who want to do something useful can make use of their time by doing something creative, by using this. A person can make this a hobby to watch new things and to keep an eye on these tiny little things. These can also be used for educational purposes.
Watch tiny objects
No matter how small the image is, a pocket microscope will show you ideas in excellent transparency. They are intelligent observing instruments. Mostly these microscopes are built for the children to increase their interest in their surroundings by making them watch these types of little things. Their size is very small so that they can meet the requirements of pocket usage.