ERTUGRUL: An embodiment of bravery, faith, courage, love and spirituality
With one aim: To defeat the enemies by inculcating belief in law and justice to establish peace and brotherhood for all, Ertugrul Ghazi was a warrior whose strength, loyalty, and strong spirituality always helped him move closer towards his goals. One of the most renowned Turkish series, 'Resurrection: Ertugrul ' comprising of five seasons has received much praises and appreciation from audiences all around the globe. The series dates back to the 13th century and therefore shows the historical setting and the mesmerizing portrayal of all the sterling qualities of Ertugrul Ghazi which very effectively captivated the viewers' attention.
All You Need to Know about Ertugrul Web Series
The series, 'Resurrection: Ertugrul,' starts with a melodic title song accompanied with rubab and violin that has become very popular and is on repeat on many people's playlists. The sequence at first introduced the audience to the daily rituals of the 'Kayi Tribe' to which Ertugrul Ghazi- who was the lead character- belonged. The illustrations of the serial demonstrated a very friendly environment among the people of the Kayi Tribe.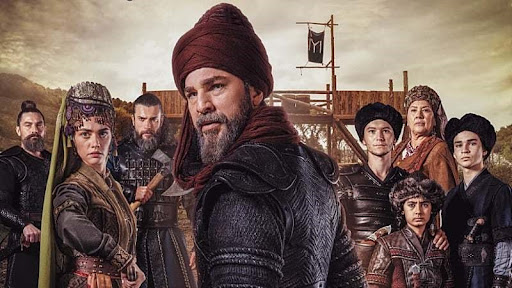 CHARACTERS
The series consisted of many heart-touching characters playing a significant role but among them, there were some very best characters whose dialogues and existence rejoiced the audience to a much greater extent.
ERTUGRUL GHAZI: A man of words whose aim is to spread his religion to the farthest areas. He ensures safety for every person of his tribe even if it comes with great risk and danger. The example of this was highlighted during the attacks of Mongols in his tribe. His sword only demands justice and peace.
DEMIR: A character portraying so much inspiration. He was the closest and the most sincere member of Suleyman Shah's family. A person who had so much burden in his heart but nothing deviated him from serving his mission towards his tribe. The way he used to say 'HAQ ALLAH' demonstrated his strong belief.
HALIME HATUN: She was known as Halime Sultan and played the role of Ertugrul's wife. She proved to be a steadfast lady and one who always stood by her husband in his noble cause. A skilled fighter and also a respectful and loving lady for her tribe as well as for her children.
HAYME HATUN: She played the role of Ertugrul's mother and stepmother of Gundogdu. She portrayed such an exceptional personality- a loving mother, a true counselor, a skillful fighter who was also seen leading the tribe in the absence of men which shows her strong political awareness.
DOGAN, BAMSI, AND TURGUT: These three were the main alps of Ertugrul along with his blood brothers. All of them were Ertugrul's strength who were ever ready to depart for anywhere following Ertugrul's command. This showed their respect and status towards Ertugrul.
Moreover, one of the most engaging scenes was Ertugrul's relationship with his friends- Dogan, Bamsi, and Turgut. No matter how critical the situation was, along with the consultation of his friends and a 'jirga,' Ertugrul was able to fight for his religion and conquered many lands. All these wars have left a very remarkable impression on this serial as they showed their love of fighting in the way of Allah. Also, it served to be of great knowledge regarding the attitudes and behaviors of people living in different lands.
SPIRTUAL REFLECTION
The series also showed Ertugrul's bonding with Sheikh-ul-Arabi who played role of a spiritual figure. This bonding led to repeated references to the Holy Quran and sayings of the Prophet Muhammad (S.A.W) and his descendants, performance of the basic obligations and duties as a Muslim which not only made the drama stand out spiritually but also expressed the sincerity and loyalty those people used to have towards their religion further promoting the serial to hold a special place in the hearts of people around the globe.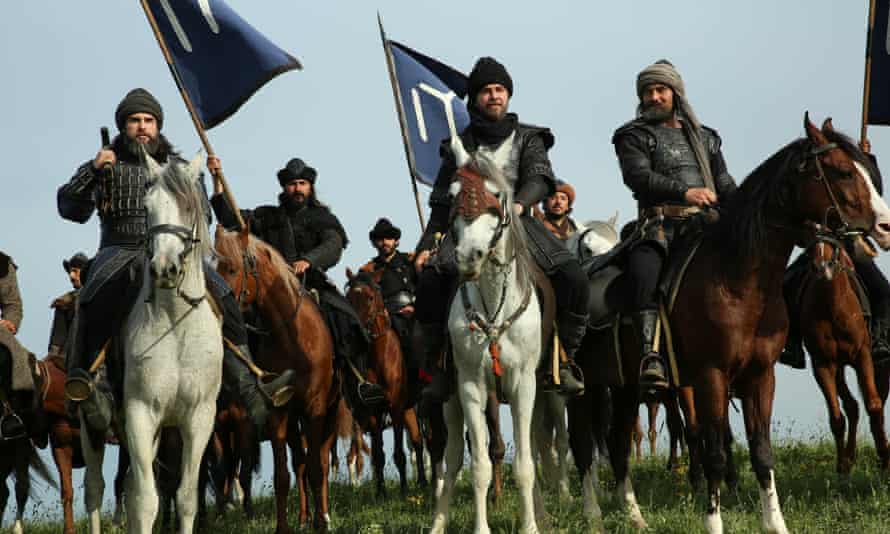 STATUS OF WOMEN
Furthermore, the most captivating aspect of the series was how the women were treated and respected as equals in all situations. This was very effectively reflected when Hayme Khatoon- Ertugrul's mother was often consulted by her husband and sons regarding the tribal matters. Also, Halima Sultan- Ertugrul's wife was seen fighting in various scenes when they were being attacked by the opponents.
RATINGS
Since PTV has uploaded the series on 25 April, the channel gained 5.74 million subscribers. Addition to it, on Youtube alone, Ertugrul surpassed 1.5 billion views. Its maker, Turkish Radio Television (TRT), describes it as a show with an 'ability to connect global audiences through shared values'. All these positive social responses have evidently made the series as remarkably appealing.
CONCLUSION
Conclusively, with the manifestation of bravery, courage, faith, dignity and honor seen throughout the series and characters holding spiritual values with a clear aim of their purpose of life, ' RESURRECTION: ERTUGRUL' is a must watch.