6 Reasons Why SEO Is Essential for Business?
Nowadays technology becomes more advanced and faster. A lot of businesses and brands follow SEO strategies because they know about the importance of SEO and would be aware that SEO is essential for any business. So, they would get significant benefits from SEO.
What is SEO?
Let's see what is SEO actually and how should it work. Then we discuss how it impacts any business and why it is effective and essential for any business.
Search Engine Optimization (SEO)
It stands for "Search Engine Optimization". It is the process by which you should increase your site visibility and in other simple words, through this process your site generates traffic.
Through proper SEO your site or brand becomes to stand out from hundreds of competitors.
6 Reasons You Must Know
There are uncountable reasons for using SEO strategies. No one denied the importance of this technique. But here we should discuss 6 main and basic reasons by which your business becomes boost and your site would become more visible. Remember, when your site or brand is more prominent the more people see it and the chances of visiting or landing on the site are increasing. So, you get how much SEO is important for any business.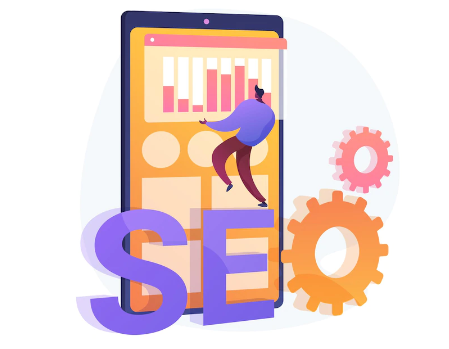 Let's see why SEO is important for business.
Increase Traffic
This is the most important reason. SEO help to generate traffic toward the site and it may help to rank the website at the top of the list of relevant sites. In this way, people visit your site or brand and it helps to generate sales. Search engine optimization helps your site to improve its ranking in listing for a relevant keyword. So, this is the perfect way to generate traffic.
Building credibility is another important factor. No one becomes credible overnight. It takes time. Thanks for SEO. It helps to build trust and credibility by amplifying that factor that put the site or brand in an effective position. Without built credibility brand never achieve the goal of success. This effective position builds the brand more effectively in a short period.
A perfect and strong SEO strategy is essential for any kind of business including small as well as large businesses. The evidence shows that people research the company before purchasing. If your competitor becomes top then the chances of winning clients increase. So, if you want to win the client and want to generate sales it is only done through the perfect SEO.  This may help to prominent the item and the product appears on the top of the lists. It may impact positively in customer research.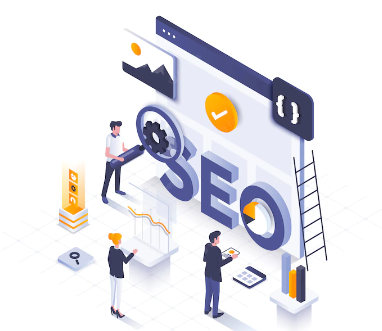 SEO is not available at cheap rates. It cost money. But on the other hand, once the business or brand build with proper SEO-optimized content, achieves more. In simple words, we can say that SEO is working as a key to success for any brand and business so, invest it and get great and effective results. Prominent the brand through the right keyword and get positive results after investment. It all depends on the brand the more they invest in SEO more they achieve.
Communication effectively and properly with the customer and audience can be only possible through SEO. With the proper SEO or through the right keyword it is easy to communicate and understand the audience. It is an effective tool that cannot only increase traffic but also help in analyzing the recent and most famous market trends. SEO formats help to clear the ideas of purchasing habits. Products and brands can be promoted in a better and more effective way through the right keyword and perfect SEO strategy.
Nowadays, people would like to search for brands and businesses through the internet. for purchasing anything customers prefer to research the item. When any business uses the perfect SEO strategy or techniques it gets excellent results, because the item or product of that brand and business should appear on the top of the page and it impacts positively on buying cycle. Right SEO makes the product more visible as compared to the competitors and it helps the customer to find the answer to the query. In this way, it helps to convince the audience to buy the product or item.
Wrapping Up
Investing in SEO is a great step and it works as a pillar for a strong and successful business. in the last couple of years, most people works online, multiple e-commerce stores created and the world become changed so, the SEO is the basic and important part of any business. Without an SEO strategy any brand, product, item, or business cannot become successful and strong. It may help to help to create more traffic and in this way generate more sales.