How to Spruce Up the Look of Your Walnut Kitchen Cabinets?
Do you have kitchen cabinets that have started looking old? You can use one of the many ways to enhance it. With a few tricks, you can upgrade your factory-grade and outdated cabinets a designer looks without a big price tag.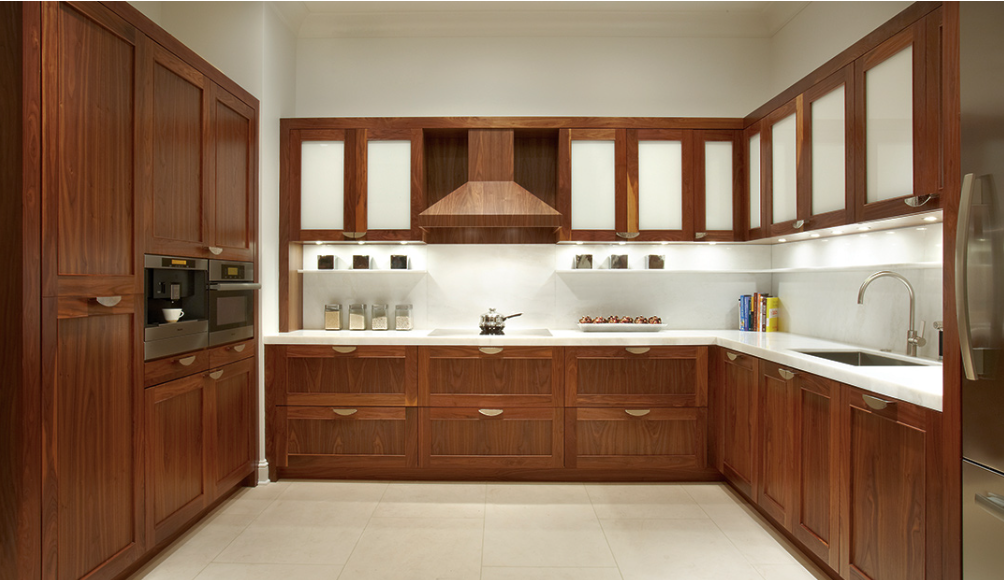 Let's take a look at what you can do with walnut kitchen cabinets –
1. Reface Them
If the modern walnut kitchen cabinets are chipped, scratched, or stained then reface the top finish. You should inspect the cabinets carefully and work with them only if their rudimentary structure is made using good quality materials. You should not use particle board units or MDF. The walnut cabinets can be upgraded simply by installing new doors or adding a new layer.
Use a two-toned color scheme in laminate finish or paint to make your kitchen look attractive.
2. Buy New Pulls and Knobs
You can replace the rusty and old pulls ad knobs of the kitchen with designer hardware that are available in polished or brushed chrome finishes, brass, stainless steel, nickel, and bronze. It is one of the most affordable and quickest means to upgrade the kitchen's look. Check the size of the new pulls and knobs are similar to the older knobs. This ensures you don't have to drill additional holes.
3. Perk Up the Doors with Molding
In case replacing your drawer or door fronts is not an option for you, you can update them with molding. It is one of the best upgrading tricks you can consider. The process is ideal for a shaker or slab-style modern walnut cabinets. You can upgrade the shaker closet doors with thin molding for giving them an elevated customized look. You have to keep in mind that the magic is in the details.
You can experiment with other kinds of molding, like fluting. Another idea you can consider is to add mold along the cabinet's bottom edge for a polished look.
This is how to spruce up a kitchen without burning a hole in the pocket.
4. Add Glass Insets
Choose frosted, transparent, stained, or frosted glass panels. What's best about using glass is that it can add a touch of lightness and give your kitchen an airy look. Introduce cabinet lights and use them to display kitchen accessories, such as crockery.
5. Use Under-Cabinet Lighting
The pendant lights, the ceiling lights, and the overhead cabinet might cast shadows on the countertop of the kitchen cabinet. Hence, you can illuminate the kitchen using under-cabinet lighting. The best way to do that is to use LED rope light at the overhead unit's base. It offers focused lighting on the kitchen countertop that is ideal for cooking and food preparation. You can also use soft illumination and give some light to the kitchen by installing LED downlights on the ceiling and top of the cabinets.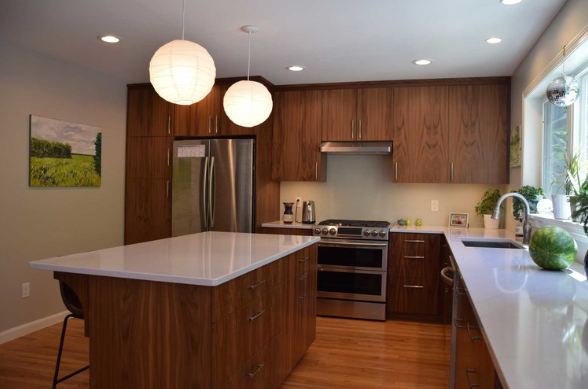 6. Add Decorative Toe Kicks
Custom detail should be placed at the top of the wish list. You can consider going for an arched valance toe kick design and use them for your cabinets. Many people fail to realize that there isan option beyond regular toe-kick recess and that is one of the primary reasons they can make a statement, they are very rare. Usually, you will spot them when you check the budget kitchen cabinet set from the top interior designer.
You can add a few individual feet to the cabinet's bottom. It is the best way to dress them up.
Bottom Line
With a few touches, you can give a decorative look to your old walnut cabinets. There isa myriad of possibilities to decorate the space. The above-given tips can inspire you to get a little creative with your old cabinet if you don't have the budget or desire to replace them.