Start a Career As a Freelancer (Without Any Experience)
Although freelancing is a common employment type, it can occasionally be challenging to locate trustworthy websites that provide freelancing opportunities. In this article, we'll compile a list of the top 10 freelance job search websites.
You must be aware of the kind of work you want to undertake in order to identify the top freelance websites for your particular requirements. There are many places where you may find jobs if you're seeking more traditional work in areas like copywriting, graphic design, or web development.
These websites are sure to provide a ton of freelance job opportunities, from job boards to social media networks to freelancing marketplaces!
A small number of websites are well-liked by independent contractors and have a sizable clientele. They also provide a range of services that might assist you in finding employment and earning money.
Therefore, these websites are worthwhile visiting whether you're just getting started or a seasoned pro.
Here are 10 of the top freelancing websites to assist you in starting to earn money online and to help you sort through your alternatives and make the process simpler.
But before we begin, make sure you read this post about the 10 skills you need to thrive in the gig economy.
Definition
When you work as a freelancer, you have the option of choosing to work for several different companies rather than being required to work full-time for one company and receive a regular paycheck. In other words, self-employment is what freelancing is.
You are free to provide your services to other businesses or organizations rather than being engaged by just one. Numerous businesses frequently employ freelancers to complete their tasks.
Freelancers are employed by a variety of businesses, but they are not covered by them for things like taxes, health insurance, pensions, etc. Freelancers are responsible for paying those costs on their own.
Freelance work varies from other types of employment in that you have far more freedom to choose the type of work you want to accomplish and the organization for which you want to work. It's not a 9-to-5 job, either. You can complete the task whenever it suits you.
How Do I Begin a Career As A Freelancer Without Any Experience?
Even if you don't have any prior experience with freelancing and are a student or employee somewhere, you can start doing it right away. So what types of occupations are available to students? How much can you make per project or per hour?
The following positions require the least amount of training and experience:
Freelance Writer
If you're a good writer, you can accomplish this. Finding a good writer is quite difficult. As a result, you can easily earn $15 or more per hour if you are a skilled writer and have a specific understanding of fields like finance or online enterprises.
In today's labor environment, there are numerous opportunities for freelance writers. Good content is constantly in demand, and businesses are frequently willing to pay top dollar for it.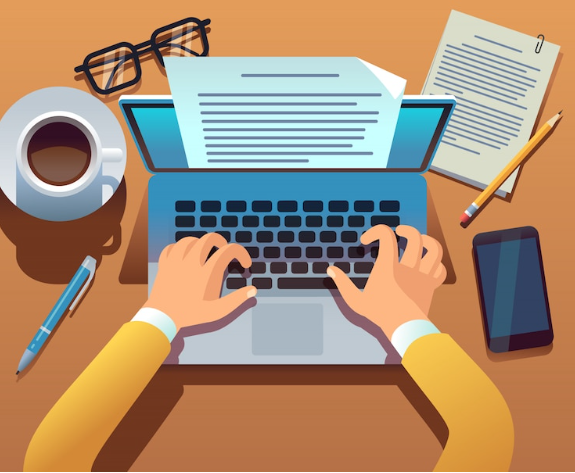 You can choose to work with as many customers and on as many different themes as you choose as a freelance writer. Additionally, you can choose your own schedule and location for work. These websites' owners employ writers to create their sales copy.
A freelance writing career could be ideal for you if you have a strong work ethic and are a gifted writer.
Data Entry
As organizations increasingly depend on digital data to power their operations, there is a growing demand for freelance data entry work.
Data entry jobs can be many different things, and you can get between $12 and $20 per hour doing it. This is likely the lowest-skill job you can get.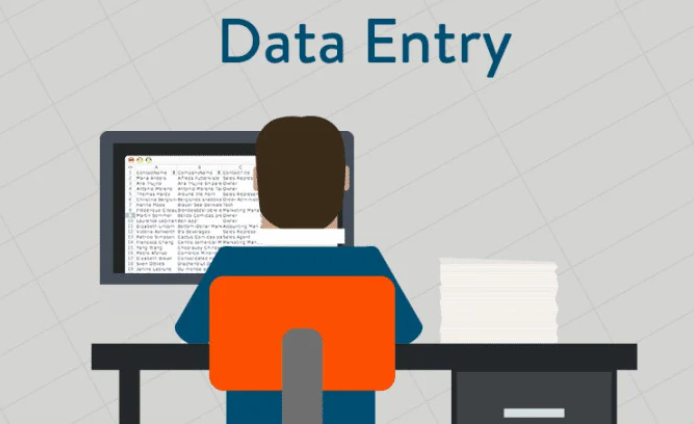 Many different businesses, including healthcare, banking, retail, and manufacturing, offer data entry jobs. Writing product listings, transferring goods from one online store to another, arranging data on an Excel spreadsheet, and other similar tasks are examples of what it can entail.
Although you only need a minimal level of expertise and no prior experience to complete this, you must pay close attention to the specifics to avoid messing up the data.
Simple Video Editing
Even if you have no prior experience with video editing, you may pick it up very quickly by starting with some YouTube lessons. You may get a lot of work as a video editor these days because so many people create video content.
You will be in charge of editing and putting together captured video into a finished product that complies with the client's requirements as a freelance video editor.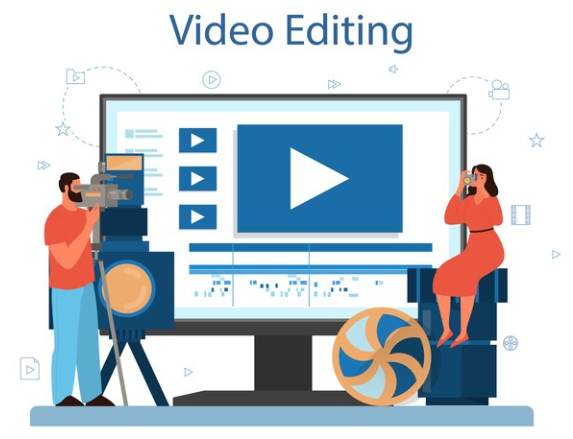 You'll also need to be able to work well under pressure, fulfill deadlines, and communicate clearly with clients in addition to your editing abilities.
You should be proficient with the most recent video editing tools and have a strong portfolio of work to succeed in this position. We'd like to meet you if you're also experienced with sound mixing and color correction.
Virtual Assistant
As the term implies, people use helpers to assist them with their online duties. As a self-employed virtual assistant, you will be in charge of working remotely to serve clients' administrative needs.
This may entail activities including managing emails, making appointments, responding to consumer inquiries, and creating presentations. You must have strong time management and communication skills, as well as the capacity to work autonomously with little direction, in order to succeed in this position.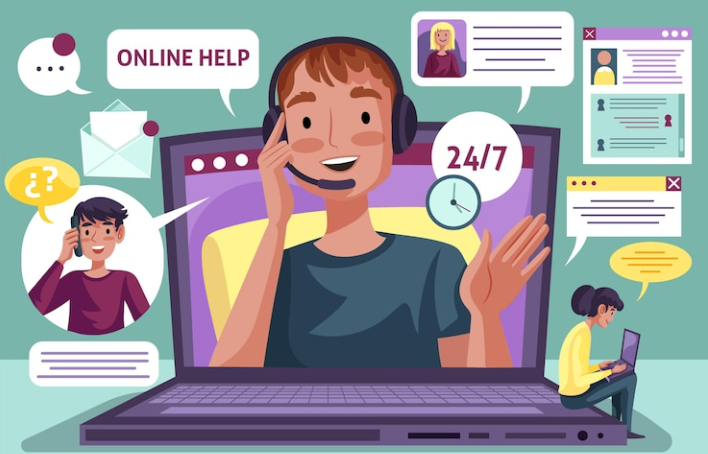 You will get the chance to deal with a wide range of clients from all around the world as a virtual assistant. Many people find this position appealing because it allows for flexibility and the possibility of working from home.
A solid grasp of administrative duties is required. This entails having knowledge of handling emails, setting up appointments, and providing customer support.
To do assignments on time, it is also necessary to be able to work alone and to be organized.
Graphic Designer
You'll have the duty of producing visual thoughts by hand or with the aid of computer software as a freelance graphic designer to communicate concepts that motivate, educate, and enthrall customers.
For advertisements, brochures, publications, and corporate reports, you will create the overall layout and production design.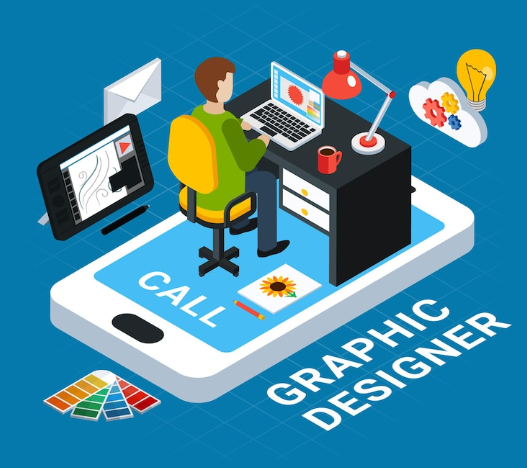 A solid portfolio that demonstrates their inventiveness and adaptability is a requirement for a successful freelance graphic designer.
They must be able to meet customer timelines and budget requirements. Additionally, crucial is effective interpersonal, time management, and communication skills.
Social Media Manager
By managing the social media accounts of business professionals that lack the time to handle their own social media accounts, such as social media influencers, you can earn money online starting at $15 to $20 per hour.
Managing social media profiles for brands, e-commerce companies, or regional businesses like restaurants is another possibility.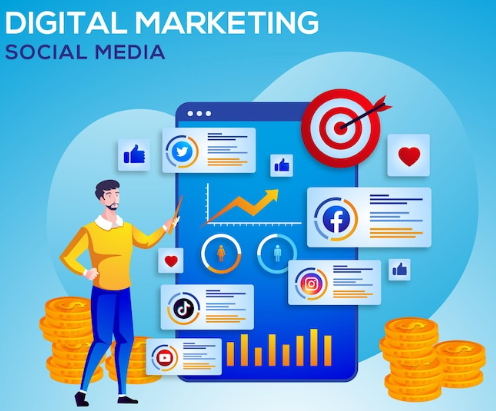 You will be in charge of developing and administering social media campaigns for your clients as a freelance social media manager. Working with other platforms, such as Facebook, Twitter, Instagram, and LinkedIn, will be necessary for this.
It will be necessary for you to be able to produce interesting material that appeals to the target market of your client.