What are the Pros and Cons of Installing White Kitchen Cabinets
White kitchen cabinets are beautiful, timeless, and on-trend. Nevertheless, that might not imply that they are a good choice for your kitchen space. In case you debating between white cabinets and other options, we can steer you in the right direction.
In this blog, we are going to list the pros and cons of installing white kitchen cabinets.
Pros of White Kitchen Cabinets
1. Makes the Kitchen Appear Bigger
Light and bright antique white kitchen cabinets reflect sunlight to make it look larger. It also makes it appear more pristine than it actually is. In case you have a small kitchen, white cabinets will give the illusion of a large space. Spending on white kitchen cabinets is a less expensive way to make the space appear more expansive.
White cabinets go well with kitchens that have well-placed windows, which allow natural light to stream most time of the day. The cabinet's brightness serves as a reflective surface, which allows light to bounce around the room, brightening and illuminating even a space that is dark.
2. Look Clean and Crisp
White kitchen cabinets are the kitchen chameleons of the kitchen interior design world. they go perfectly with style, whether classy and modern or eclectic and youthful. They can serve as a subtle background for highlighting the unique décor or features of the kitchen.
When you go with white cabinets for the kitchen, you make the rest of the decision-making process much easier. As the cabinets are white, you will not have to worry about the countertops that will match. Also, you do not have to worry if the paint colors will clash.
Classic, crisp, and clean cabinets can easily balance any shade of quartz or granite and go with all types of the wall color. You can go with bright, saturated, or muted paint colors. White kitchen cabinetry will offer a classic and sophisticated background.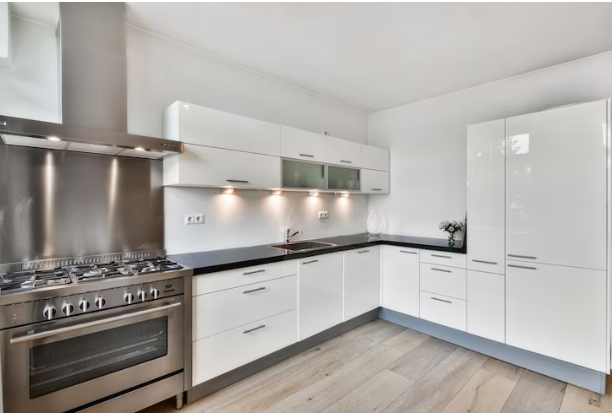 3. Stands the Test of Time
A white kitchen cabinet never goes out of style. If you take up a home décor magazine that had been published several years ago, you will surely find polar white cabinets on display, looking timeless and pristine.
With time, fads appear and disappear, a white kitchen won't be one room in the house that will not feel unfashionable or dated.
Rather than spending money to revamp your cabinets to match the passing trend, you might like to invest in a white kitchen and save both money and time. White cabinets will withstand trends without dating the space.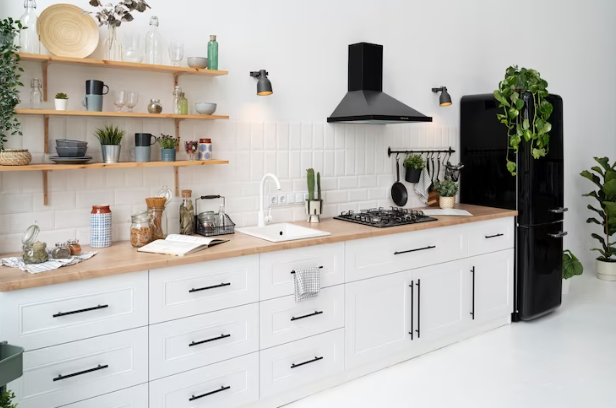 Cons of White Kitchen Cabinets
1) Gets Dirty
When you install white cabinets, they are clean and crisp. But they do not always age gracefully.
Unlike dark-colored cabinets that hide everyday grime, such as smudges and fingerprints, light-colored cabinets make them more noticeable. Dirt and dust you might not have even thought about in other rooms show up in the kitchen that is primarily white.
The kitchen gathers spots of any home, it is also bound to get dirty much more easily than other areas. Also, grime will be easily noticeable.
2) Shows Wear and Tear
As the cabinets get old, you will see typical wear and tear that is a result of constant use. Scratches and nicks scuffs are all regular effects of a well-loved kitchen. In fact, polar white kitchen cabinets will make you focus more on the blemishes, which will undoubtedly cover the cabinets.
White cabinets can turn a little yellow with age. It is a natural progression of a white surface. However, it will lead to noticeable inconsistencies white in your house.
Dark cabinets tend to be more forgiving when comes to cheaper finishes or woods. You can get away with choosing less costly wood materials when you have a darker stain on the cabinets.